Neuro Linguistic Programming (NLP) Certified Training Courses
Welcome to Unleash Your Potential – you're in the right place if you want to know more about one of the leading certified NLP training course providers in the UK.
Our inspirational, results and success based approach to NLP training courses and coaching sets us apart. We work with individuals and teams to achieve more by unleashing their potential. Our focus is simple: providing high quality courses which offer exceptional value. Our customers tell us we achieve this and we do it whilst providing outstanding customer service.
Our mission is to help you change your thinking, so you can change your results. Our credentials mean you can make changes, achieve results rapidly or perhaps achieve things that at the moment you may not even believe are possible.
'Wow, wow , wow! – I spent the whole week NLP training with Laura in this state! Her training courses offer an exquisite level of detail and practical opportunity – if you are consider Training or a Coaching session with Laura then go for it! I love her approach and style' – Louise Batty, Certified NLP Coach, Practitioner of NLP, Hypnosis and Time Line Therapy™
Unleash Your Potential Courses: able to take you all the way from NLP Practitioner to NLP Trainer
Our most popular certified NLP course is our NLP Practitioner course. Accredited by the ABNLP (American Board of NLP), the NLP Practitioner course is perfect for those wanting to gain personal change and the skills to be able to help others change too! You don't need any prior experience to complete the NLP Practitioner course because our pre-course study is designed to take you from knowing nothing about NLP to being ready to attend the 7 days of live training which we run in Cardiff and London.
If like many of us you get the NLP bug, Unleash Your Potential is the only NLP training provider with offices in South Wales able to take you all the way up to Trainer level. Some people start their Neuro Linguistic Programming journey with the 2 day introductory NLP Business Diploma with other people joining at the Certified NLP Practitioner level. Once your NLP Practitioner course is completed, you are then welcome to join us on the 4 day Coach Course (which includes Hypnosis and Time Line Therapy™ Practitioner qualifications), then the NLP Master Practitioner and thereafter you are legible to apply for the NLP Trainer level.
Our courses are perfect if you are a coach and want to enhance your coaching skills, or if you want to develop yourself either from a personal or professional point of view. All you need to start studying NLP is an attitude of curiosity and a willingness to learn – and you wouldn't be on this webpage if you didn't have these – so we'd love to help you learn all about NLP and how it can change your thinking and your results!
You will be hard pushed to find courses that offers such fantastic personal results or with trainers that have as much experience as we do. We pride ourselves on providing quality training in venues that are easily accessible, able to provide on site accommodation for those wanting to stay over to gain the most out of their learning experience.
All our public course dates are published on our NLP Course Schedule Page.
Coaching that delivers results!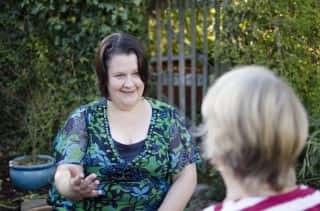 We also love coaching at Unleash Your Potential! We tailor our coaching to meet the specific needs of our customers – whether it's an Executive ILM 7 Coach, Individuals or Team Myers Briggs (MBTI) Coaching or Training, or life coaching or indeed any other type of coaching you're after, we work with you to get the results you want. One of our most popular NLP coaching services is our NLP breakthrough sessions where you get the opportunity to work with a dedicated Master Coach – people literally spend 2 days sorting out their 'sh*t' and leave us with clarity, direction and having got rid of what's holding them back. We also offer our Weight Change Paradigm Coaching – where we help people change the way they think in order to loose weight easily (our Lead Trainer Laura has lost almost 4 stone using these techniques herself – and it's still coming off!).
Here at Unleash Your Potential we have the experience and learning opportunities to help you create the brilliant results you deserve
If you're looking for coaching, training or any other form of personal, professional or business development and can't quite find what you're looking for – get in touch and let's get talking!