Certified NLP Training Courses
Neuro Linguistic Programming Certified NLP Training Courses and NLP Coaching
Welcome to Unleash Your Potential – you're in the right place if you want to know more about one of the leading ABNLP certified NLP training course providers in the UK.
Our inspirational, results and success based approach to NLP coaching and NLP training courses sets us apart. We work with individuals and teams to achieve more by unleashing their potential using NLP coaching and delivering high quality NLP training courses. Our mission is to help you change your thinking, so you can change your results. Our credentials mean you can make changes, achieve results rapidly or perhaps achieve things that at the moment you may not even believe are possible.
Laura is one of the NLP rising stars in the UK. As an NLP Trainer, she shows a great understanding of NLP and its application, in addition to being passionate about sharing NLP with those she works with. I hear great things about her courses!
I highly recommend Laura to serve and guide you either personally or in business – Tad James, Owner, The Tad James Co. & Creator of Time Line Therapy™
Coaching that delivers results!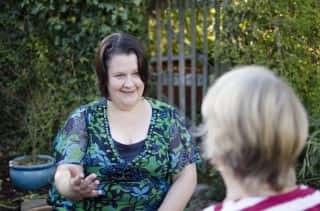 We love coaching at Unleash Your Potential! We tailor our coaching to meet the specific needs of our customers – whether it's business coaching, personal coaching or any other type of coaching, we work with you to get the results you want. One of our most popular NLP coaching services is our NLP breakthrough sessions where you get the opportunity to work with a dedicated Master Coach for 2 full days – people literally spend 2 days sorting out their 'sh*t' and leave us with clarity, direction and having got rid of what's holding them back. We also offer our Weight Change Paradigm Coaching – where we help people change the way they think in order to loose weight easily (our Founder and Lead Trainer Laura has lost almost 4 stone using these techniques herself – and it's still coming off!).
Unleash Your Potential: able to take you all the way from NLP Practitioner to NLP Trainer …
Our most popular certified NLP course is our 7 day Fast Track NLP Practitioner course. The NLP Practitioner course is perfect for those wanting to gain personal change and the skills to be able to help others change too! You don't need any prior experience to complete the NLP Practitioner course because our pre-course study is designed to take you from knowing nothing about NLP to being ready to attend the live NLP Practitioner Training Courses which we run in Cardiff, Bristol, Birmingham and London.
If like many of us you get the NLP bug, Unleash Your Potential is the only NLP training provider with offices in South Wales able to take you all the way through the NLP Career Ladder from knowing very little about NLP but curious enough to do one of our 2 day short courses in NLP though to Certified NLP Practitioner, NLP Coach, NLP Master Practitioner and through to NLP Trainer level. We also offer Hypnosis & Time Line Therapy™ courses. Our courses are perfect if you are a coach and want to enhance your coaching skills, or if you want to develop yourself either from a personal or professional point of view. All you need to start studying NLP is an attitude of curiosity and a willingness to learn – and you wouldn't be on this webpage if you didn't have these – so we'd love to help you learn all about NLP and how it can change your thinking and your results!
You will be hard pushed to find courses that offers such fantastic personal results or with trainers that have as much experience as we do. We pride ourselves on providing quality training in venues that are easily accessible, able to provide on site accommodation for those wanting to stay over to gain the most out of their learning experience.
We have also recently started running the shorter 2 day NLP Diploma and NLP Business Diploma which are great if you are curious about NLP and would like an introduction level course.
All our public course dates are published on our NLP Course Schedule Page.
Here at Unleash Your Potential we have the experience and learning opportunities to help you create the brilliant results you deserve
Our Founder & Lead Trainer, Laura Evans has over 15 years experience of delivering training and development which means you know you're working with an individual with a track record of results and delivery (check out our testimonials here). She is one of the most qualified trainers where she lives in South Wales. As an international trainer of Neuro Lingusitic Programming (accredited by the Amercian Board on NLP the 'ABNLP') she is able to offer certified NLP Training, Hypnosis Training, Time Line Therapy™ and Coaching training (either ILM or NLP coaching courses). Over the years she has helped hundreds of people achieve success through interactive, fun and informative workshops as well as coaching for people who prefer to work on a more tailored one to one basis to smash their goals! You can be guaranteed that there is only 1 thing that is driving Laura when you are working with her, her passion and desire to help you achieve your goal and this means her clients recommend her work – nothing makes her happier than receiving the wonderful emails she gets from clients telling her how they are steaming ahead following their coaching or training with Laura.
In addition to NLP Coaching and Training, Laura is an ILM level 7 qualified Executive Coach and Mentor, Chartered Member of the CIPD (Chartered Institute of Personnel and Development), Member of ILM (Institute of Leadership and Management), qualified Myers Briggs (MBTI) Coach and Trainer as well as being able to use her 15 years in L&D/HR roles to offer consultancy for businesses.  The array of products, tools, experience and techniques offered by Unleash Your Potential means that you can be sure of a tailored solution which meets your personal or business needs.
We publish a regular inspiration blog and your can follow us on Twitter, Facebook, LinkedIn or Google+. We will soon be launching our YouTube Channel – watch out for news of this in the near future!
If you're looking for coaching, training or any other form of personal, professional or business development and can't quite find what you're looking for – get in touch and let's get talking!