About Laura Evans, Certified NLP Trainer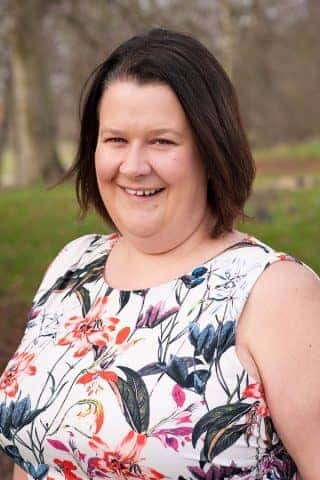 Laura Evans has been learning and working with Neuro Linguistic Programming (NLP) since 2008 and has continuously sough to enhance her skills and experience since then. She's a Certified Trainer of NLP, Hypnosis, Time Line Therapy™ and NLP Coaching. The only Trainer in the UK recommended by Tad James (the Founder of the ABNLP and creator of Time Line Therapy™) and Bruce Farrow (one of only 5 Certified NLP Master Trainers in the UK).
Laura's passion for helping people change their thinking, so they can change their results is evident in her training style. Having spent many years working in HR & Training roles across various sectors, she brings a wealth of experience and examples where NLP can help people personally and professionally. Laura likes to keep things simple and focuses on showing delegates how NLP can to applied in practical ways.  Laura's delivered hundreds of workshops and courses over the years and uses this experience to provide high quality training and courses, that offer real value. She drives herself to be the best at what she does and takes pride in supporting her students and delegates to do the same (whilst having fun on the courses too!)
 Professional and Qualified
To give you peace of mind, and confidence that you are working with a leading professional, below are a selection of Laura's qualifications and memberships
Certified and qualified Trainer of NLP, Trainer of Hypnosis, Master Coach, Trainer of Creating Your Future (Time Line Therapy™) & Trainer of NLP Coaching
Trainer Member of the American Board of NLP (ABNLP)
Trainer Member of the American Board of Hypnotherapy (ABH)
Trainer Member of Time Line Therapy™ Association (TLTA)
Trainer Member of the ABNLP Coaching Division
Qualified Executive Coach & Mentor (ILM Level 7 in Executive Coaching and Mentoring)
Experienced Myers Briggs Practitioner (Step I, Step II, & Type Development)
FIRO-B Practitioner & SHL Ability testing and personal profile Analysis Practitioner
Chartered Member of the Chartered Institute of Personnel and Development (CIPD)
Member of the Institute of Leadership and Management (ILM)
Associate Member of the Association of Coaching (AC)
BA (Hons) Business and Human Resource Management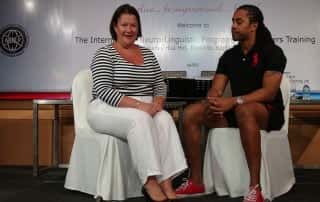 Unleash Your Potential is built on values of …
Quality & Value
Honesty & Trust
Inspiring change and creativity, whilst having fun!
Success & Results: supporting our delegates achieve outstanding results
Customer Happiness  (aka excellent Customer Service!)
Working with individuals like you …
Many of our delegates on our public NLP courses are individuals, probably just like you! Our delegates have a passion for learning and developing – either development themselves to improve their own results and/or helping others. NLP is so flexible, we're able to ensure that all our delegates get what they need from our courses even though their objectives for the course might at first glance appear very different.
Working with organisation like yours ….
We work with a number of organisations in-house, at conferences or on team building/away days. This could range from delivery of a series of bite-size Continuing Professional Development (CPD) workshops, half day sessions, Short Courses of 1-2 days in duration, through to our certified courses. Below are a selection of organisations that Laura has worked with….
Click here to check out Laura's LinkedIn Testimonials