Breakthrough Intensive – (2 days)
What is a Breakthrough Session?
A Breakthrough session is an intensive 2-day life coaching session that will rapidly achieve significant results in your personal development. Using our expertise in powerful personal development/human change technologies such as NLP, Time Line Therapy and Hypnosis, we will assist you in propelling yourself towards your goals. A Breakthrough Session is a completely tailored and confidential one-to-one session with a Master Coach which is totally focused on you, what you want to achieve (personally or professionally) and we work with you to set compelling goals and remove what is holding you back. This session is not about anyone else but you! Isn't it time you took the step? Time to put yourself first? We all have things in our lives that we have wanted to change for some time but have not really managed to do this consciously, or have not managed to produce sustained results – isn't it time you decided to change this? It's time to stop labelling ourselves as a failure or start to again pursue what we really want – it's time to take back control, and make the change, isn't it?
Why do people invest in a Breakthrough Session?
Do you find yourself getting into similar situations again and again or hear you saying 'here we go again'? Do you get frustrated at yourself? Do you find yourself saying or thinking …
I wish I could …
On the one hand I want this, but on the other hand, I want that
If I could find a way to …
I Just can't let go of it …
I just can't do this or that – I've tried, but I just can't stop doing it …
I don't know why I feel this way …
Why do I keep doing that?
I can't deal with it now; it's just too painful …
I wonder how people overcome such problems …
Why work with Unleash Your Potential?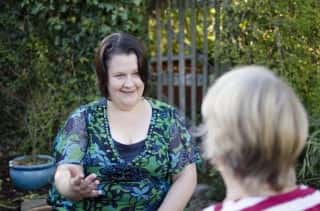 At Unleash Your Potential we have the experience of not only coaching but also have one of the widest selection of techniques available that we can use to help you make the change that you want. We act as your tour guide, taking you through the processes and techniques in such as way that many clients tell us they found it easy and truly transformational (we do like to enjoy the process too, so it's not unusual to have fun too!). Unlike conventional coaching we don't focus on changing the content of events in your past that might be holding you back, we focus on changing the processes that are going on in your mind to free you from what's holding you back and using techniques to set compelling goals that your conscious and unconscious mind will chase after (based on goal setting techniques proven to deliver success).  Many of the processes that you are running behind the scenes are running at an unconscious level and often are strategies that you've been running for several years unsuccessfully  – therefore we focus on changing these and this means that together we can deliver fast and lasting change for you. There are many great coaches out there and we're confident that we are amongst the best in the UK because of the way that we operate with the people we work with. The techniques we use are the same that we teach on our NLP Practitioner and Master Practitioner Courses, so we know they work. How do we know they work? – all our coaches have had a breakthrough Session themselves, so they know first hand just how powerful and transformational these sessions are – any of us would be happy to talk to you about what it did for us – it because of this, we are so passionate about helping others.
What can you achieve in a breakthrough session?
There may be many areas of your life where you are already very successful. There maybe areas of your life where you are less successful and breakthrough sessions provide the opportunity to work on those areas where you would like to achieve greater success.
Breakthrough sessions can provide a fantastic opportunity to achieve major improvements and help you move out of ruts, get rid of those exhausting internal conflicts and align your thinking behind what you want to achieve. We'll help you with unresolved problems that you have not yet managed to crack using conscious processes because you may have limiting decisions, fears, limiting beliefs etc holding you back or preventing you from currently pushing through to your goal (the feeling of walking through treacle is what clients often describe this as). We work to clear these and work on 1 or 2 key areas of your life (such as business/career, relationships, family, health & fitness, spirituality, personal growth), ensuring your values (which I guarantee you are not consciously aware of) are aligned towards your goal to ensure you are highly motivated towards your goal (we leave to motivated towards what you want, and not motivated away from what you don't want – this is a mistake many people make and this type of away from motivation leads to inconsistent results). We also use tools such as the Coaching Values Inventory which was created in California in the the USA and is fantastic at aligning your values level thinking and reducing unconscious conflicts which many people find exhausting and inhibit goal achievement.
Because each session is tailored specifically to you and what you want to achieve clients report many different benefits of taking 2 days out to work exclusively on themselves and what they want. Common benefits include:
Increasing confidence, work performance, motivation, efficiency, decision making
Improving Self Management, Time Management, relationships
Clarity about what's important to you as a person
Freedom from negative emotions like anger, fear, sadness, hurt, guilt, phobias, among others that harm the body and health such as limiting beliefs (e.g. I don't love myself, I'll never be successful, etc)
Helping people stop smoking, lose weight, stop bad habits, doing the same thing and expecting a different result
Creating a compelling goal and inserting it into your future to create an achievable and compelling future
Eliciting your values in different areas of your life and reduce conflict by aligning them towards your goal
Become the 'real' you and fulfil your potential – wouldn't that be the best investment you've ever made?
The process starts as soon as you sign up. You are set tasks by your coach designed to:
(a) provide your coach with the background to what you want to achieve and so your coach can start to sport some of the recurring patterns that may need to be addressed in your breakthrough session
(b) tasks that start to unseat some of the root causes and ensure you become more consciously aware of the thought processes you are currently running – this pre-work is essential prior to the breakthrough session.
Then the 2-day breakthrough will be planned into the diary. The days will run concurrently, and be as long as they need to be to ensure you get the maximum value from it. We do not charge by the hour – we charge for the results you achieve from the breakthrough because we are committed to fully investing in the 2 days with you to get you the best possible results. You will need to ensure that you have nothing planned for the 2 days in question so that you can give it your full attention – many people opt to stay in a hotel with their coach for 2 days to ensure they have uninterrupted time on their breakthrough (in our experience this does provide the best results for the client).
The days cover a wide variety of tasks, change work and coaching all targeted at getting you're the outcomes you want. We will start off by covering some of the basics of NLP to ensure that you have the mindset needed to make the changes you desire. We will spend most of the first half of the first day doing this and ensuring we are really specific about what it is that you want to change and what it is that you want instead – your goal. We will then move into utilising Time Line Therapy Techniques to remove limiting beliefs and decision and start to remove any internal conflicts. We'll then move into the Values work and goal setting for the future. We will often cement in the changes using Hypnosis and finish off by assigning any tasks you need to complete after the session.
We also offer our breakthrough clients 2 hours of coaching each month for the following 3 months in order to support them with their new ways of thinkings. You can use this however you wish (e.g. half an hour a week, 1-hour session a fortnight or a 2-hour session per month).
Would you like to join the other people who we have helped with breakthrough sessions? Imagine how life will be once you've had your breakthrough session? You could have the life you always dreamed of – it's really not that far away, is it? This will probably be the best investment you've made in yourself and your future … let us help you to Unleash Your Potential, Now!
Call Laura on 07885500080 or email info@unleashyourpotential.org.uk to arrange a free 45-minute discovery session to understand more about how the breakthrough session would help you!