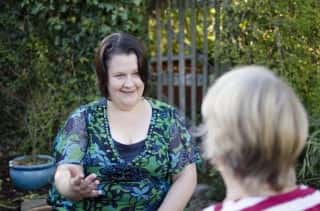 We partner with business owners, managers and leaders to establish clear professional business or career related goals and then set about supporting you to achieve these. Unleash Your Potential also offers a safe and confidential environment in which executives can explore business challenges or possibilities.
According to a survey by the Institute of Leadership & Management (ILM), 80% of organisations have used coaching in some form in the last five years. The CIPD state:
Two out of three organisations use external coaches
92 per cent judge coaching by external practitioners to be effective
If you want to get ahead of the competition, coaching is a great place to start.
Enabling individuals to move beyond training to achieve results
Secure and confidential environment for leaders to develop their performance
Improved self-awareness, confidence, better communication skills, improved behaviours
Understanding of leadership styles and developing flexibility in style
Increased Staff retention/morale, reduced recruitment costs
Productivity gains
We tailor each coaching package to the needs of the individual and their organisation. Typically we would use 3 phases to our Executive Leadership coaching;
Scoping & diagnostics; meeting the individual to identify the desired coaching outcomes. If the individual is sponsored by a more senior member of the organisation, the coach will also meet with them. We would consider the use of tools such as Myers Briggs, 360-degree feedback, Strengths and Weaknesses Assessment. We would then look to create the goals for the coaching and use this to create a coaching plan.
Coaching; the coaching sessions take place either face to face (or if you would prefer this can take place via Skype if this is easier due to your travel/diary commitments). We will be flexible to meet your needs. The focus is on helping the individual realise their goals. We are considered by many to be their "challenging friend", if this is what you are after, then read on!
Evaluate and Follow up; we evaluate the coaching assignment and support the individual to plan ahead and build support structures to maintain the positive changes achieved.
What if you super-charged your performance with our VIP day?
We are in a position to offer a select number of individuals the opportunity to work with us for an intensive day of one-to-one tailored development. This can be part of your tailored coaching package or a stand alone investment in you! Click here to find out more.