Time Line Therapy™
Time Line Therapy™ (TLT) is a powerful and super effective technique created by Tad James in the 1980's based on 26 years of research, development and training. Tad uses the term Time Line Therapy™ and Creating Your Future Techniques® as interchangeable terms – they are 2 labels for the same thing. We use Time Line Therapy™ with our NLP coaching clients because we know from experience how easy it is and most importantly how it helps people make quantum leaps towards their goal. Time Line Therapy™ has become known as one of the most effective methods for creating quick, lasting change for an individual by;
• Releasing negative emotions which harm the body
• Removing limiting decisions that prevent future success
• Enabling people to gain more emotional control over their life and positive behaviour
• Creating Your Future® by enabling people to align their unconscious mind behind a well formed goal or outcome they desire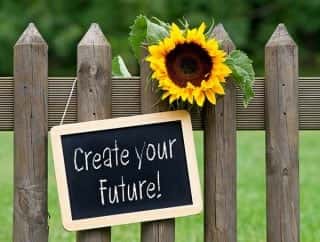 How does Time Line Therapy™ work?
Time Line Therapy™ is used to help you release negative emotions, decisions that are limiting you and holding you back, as well as enabling you to set great goals to work towards – many people say that after Time Line Therapy™ they feel like a massive weight has been lifted off their shoulders (which is quite common, and a great feeling!). When we then go on to use our NLP goal setting techniques in combination with Time Line Therapy™ to get the conscious and unconscious mind focused on what we want – people often talk about how focused they are on achieving their goal after their coaching sessions – which is what we're trying to achieve because it delivers such great results time and time again!
A little bit of theory it probably useful …..
Time Line Therapy™ is based around the notion of a Time Line; your unconscious mind stores many of your memories in a linear way. Your unconscious mind has the ability to store and utilise memories from way before anything you can consciously remember and Time Line Therapy™ enables you to take learnings from events which then allows the unconscious mind to let go of each of the negative emotions (we focus on the '5 big negative emotions' – anger, hurt, sadness, fear & guilt – imagine if you got rid of these?!). Time Line Therapy™ works on the basis of Gestalts (a series of events that are linked together in some way); the premise of which is that by removing the first emotional event in a given Gestalt the Gestalt falls part (like someone cutting the string on a string of pearls – all the pearls  fall off the string). So in reality, Time Line Therapy™ works by allowing you to go back to the root cause of the problem (which is always prior to conscious memory), take learning's from that event, the process of which allows your unconscious mind you "let go" of the negative emotion.
Time Line Therapy™ is Content Free – no need to relive it!
Unlike conventional ways of dealing with the challenges that people have (such as counselling),  Time Line Therapy™ is content free and this means people don't have to talk through the problem in detail and re-live difficult and traumatic situations (the upset and stress of re-living events as people recall them in counselling or some other versions of time line work are often a common criticism). You should know there are also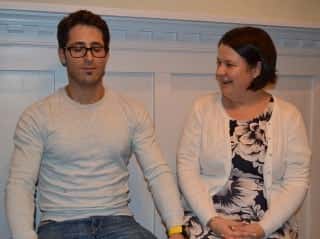 other forms of 'Time Line' work (that are taught by other NLP bodies/schools of thought) – these are NOT Time Line Therapy™ – they get you to consciously connect with an event in your past – again this requires you to talk about content, and re-live an experience that quite frankly you'd probably rather not. The other criticism I have of these other Time Line processes is that they are very conscious – and as we know behaviour is controlled by the unconscious mind – so isn't it better that we take learnings and handle these challenges at the unconscious level?! (sorry rant over!). Time Line Therapy™ is an easy process, simple to understand and our approach is one of being relaxed; children love it and are great at it, so too are adults!
Behaviour change happens at the unconscious level and Time Line Therapy™ makes these changes so easy and effortless (many of us have had such big 'light bulb' moments whilst doing Time Line Therapy™ and enjoyed it too!). When working with us, people are relaxed and fully in control.  Some people complete the Time Line Therapy™ process and say they remember very little and that's fine because the changes are happening at the unconscious level and the unconscious mind takes and preserves the learning, so there is no need to remember them consciously.
Why work with Unleash Your Potential …
Unleash your Potential are part of the handful of Coaches that provide Time Line Therapy™. We are focused on ensuring you get quality and results orientated coaching with an experienced, fully trained and accredited Master Time Line Therapy™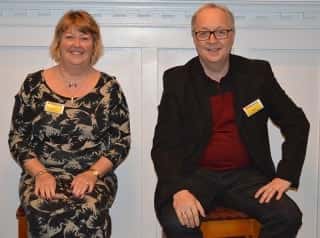 Practitioner. We have a list of experienced and trusted associates – so if you have a preference over who you'd like to work with we can offer you some choice – our associate network is very diverse. We'd love to help you, like many of our clients, create the life you deserve by sharing great goal setting techniques and helping you leave behind the negative emotions that are likely to be holding you back from unleashing your potential.
Time Line Therapy™ is a tool in our toolbox that we can use during NLP coaching with clients, we always use it as part of our 2 day breakthroughs, and some clients like to use Time Line Therapy™ on it's own (because it get's them great results). The beauty of Time Line Therapy™ is that it's flexile and can be used to help everyone get rid of 'stuff', get rid of decisions people may have made in the past that are limiting them and of course we can put really compelling, exciting goals into the future that clients go onto realise!
 What if …

•  you could let go of those negative emotions that are holding you back from the life you deserve?
•  you could let go of those unwanted or inappropriate emotional responses?
•  you could put a well formed goal in your Time Line for both your unconscious and conscious mind to work together to achieve? (every goal I've done done this this has come to fruition – seriously!)
Want to study Time Line Therapy™?
We run Time Line Therapy courses for coaches that would like to be able to use Time Line Therapy with their clients. The prerequisite of studying  theTime Line Therapy Practitioner level is that you must be a certified NLP Practitioner (or above) with Unleash Your Potential (or an NLP Company known to Unleash Your Potential). We teach Time Line Therapy Practitioner as part of a 4 day course that also includes NLP Coach and Hypnosis Practitioner. Master Time Line Therapy Practitioner is included as part of our Masters Programme.
Please check out our course schedule page for available Courses.
If you'd like to know more about how we can help you create the future you want though Coaching, or if you'd like to learn have to do Time Line Therapy™ with others by taking a course … call us on 02920 023311