Weight Loss with the Weight Change Paradigm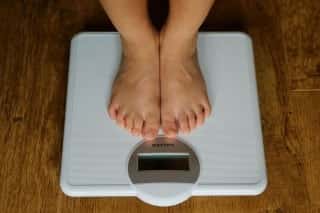 This unique process is used for people with long-term "weight challenges" rather them someone that has put on a few pound over Christmas or following a holiday.
Have you ever wished you could find a straight forward way to lose weight and achieve the weight, dress size or shape you desire? I wonder what things you could see, hear or feel if you had increased energy? Where would you be, what would you have, how would you feel, and what would you be able to do when your weight problem is gone?
Have you tried numerous diets over the years with little long term success and wondered why you get inconsistent results; why you start off with great intentions but something takes you off course? Maybe it would be of interest to you to learn a way of addressing the underlying motivation issues that lead to the challenges many of us have experienced?
If any of the above sounds familiar, check out Laura's story in her December blog – hear how she last lost a substantial amount of weight using NLP ….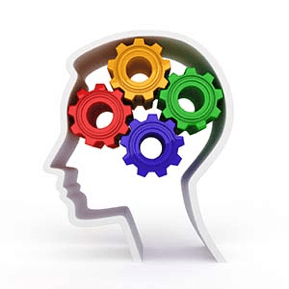 Laura's been where you are now …. people who have seen Laura's weight change often ask her what she is doing? How did you do it? Tell me, what do I need to do? Laura always says; it's all in the mind – weight issues, are as a result of eating. Eating is a behaviour. If we follow this logic, behaviour is controlled by the unconscious mind – it therefore stands to reason that you can't loose weight consciously – it has to be sorted at the unconscious level.  It's this simple logic that makes the difference to people who loose weight using the Weight Change Paradigm and other methods of Weight loss.
Our Weight Change Paradigm is different to the 'traditional' way of changing your weight and that means we can help you achieve your ideal weight in a new and improved way. We approach it from a new perspective; a perspective of getting under the skin of a weight concern and helping you to work with your mind to make changes at that level, thus helping you achieve your weight goal. There are no scales (or 'sad steps' as I call them), we measure your success in other ways (such as body measurements). You see the thing is, most people try to achieve their ideal weight my losing weight consciously and this has it's challenges (read our blog here to read more about your conscious and unconscious mind).
Enough is enough when it comes to dieting …
A study revealed that during our lifetime British women spend an average of £25,000. The study found that most women on average start 3 diets a year, and on average each diet lasts 19 days.  When it comes to diets, I'm told Diet Chef clients spend £245 per month on food (around £3k a year), Lighter Life Clients spend from £69.60 per week (in excess of £3,600 a year). The Daily Mail's article says that Women waste £100,000 during a lifetime yo-yo dieting and try 15 different weight loss plans. The Metro says that in 2013 in the UK we spent a whopping £1.8bn on diet foods. A Marie Claire article suggests that women will spend on average 17 years of her life on a diet (seriously?!)  and lose her body weight 9 times!!! Another survey shows how critical the mind is to our weight: '85 per cent of people surveyed admitted their willpower for dieting is likely to fail during January'.
Sure if you stop eating' or drastically reduce your calories or a period of time you will lose weight – but it's not sustainable (at some point you have to go back to eating 'normally' – this pattern of behaviour is where yo-yo dieting comes from). If we accept that dieting doesn't work, what choices are people left with? Many think the only alternative is bariatric surgery – going under the knife in a hospital, having a general anaesthetic, time of work, recuperation time, costs to £11,000 in order to shed the pounds (and the sad thing is that even this doesn't work for some people – someone I know spent £6,000 privately on a gastric band and in 6 months had only lost a couple of pounds – she was gutted, and £6k worse off).
None of these ways to shift the pounds work if we accept that weight is a mind issue …
Step away from the diet – are you ready to change your mindset and take a weight off your mind?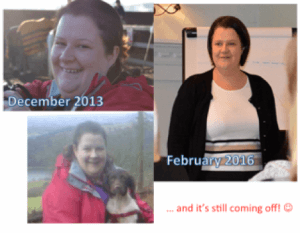 The Weight Change Paradigm aims to help you achieve your ideal shape or weight goal in a safe and sensible way and the above types of drastic methods are simply not needed if you work with us (Laura has lost around 3.5 stone in 11 months – Weight Change paradigm aims for you to lose a healthy average of 2 lbs a week – but unlike diets this stays off). The Weight Change Paradigm does not necessitate extreme and excessive exercise routines, but you'll be pleased to know that many of our clients tell us that after working with us they have an increased desire to exercise more, which comes with lots of positive benefits. When Laura did her weight change paradigm, exercise became a pleasure, and something she looked forward to – not a "must do" (I'm sure you can relate to the difference between a burning desire to do something vs. and feeling of "must do" – which builds resentment, right?). Laura was also surprised to find her food shopping and eating habits changed!
How does the Weight Change Paradigm work?
In order to work with us on the weight change paradigm, people will need to be more than 7 lbs overweight and consider their weight to be a deep problem for them and typically they have tried many things over the years to resolve the problem, focusing on losing weight rather than addressing the underlying motivation.
The process essentially assists the client in finding and removing the problem that causes the weight issue. The weight is not the problem – it is the presenting behaviour of the problem – and by finding the root cause, then we can change it.
The process is very successful and does not involve diets or extreme exercise regimes. It helps the client change their thinking and consequently, their weight issues disappear at a safe rate.
The weight change paradigm involves some written tasks to be completed by the client and then 2 full days working with Laura Evans. The two days are completed consecutively. As part of the package, you will also get 6 months of follow up coaching to help you stay on track with your new way of thinking!
So what if you decided to focus on you right now? Are you ready to make the changes necessary to your thinking so that your weight simply disappears at a safe rate? How would it be if you had the energy to do whatever you wanted? How would you like to take consistent action towards your weight goal?
We only offer a restricted number of Weight Change Paradigms each year due to our workload, so do get in contact with Laura if the Weight Change Paradigm is something that you'd like to know more about. You should also know that we don't take everyone – you will spend time on the phone with Laura and you'll agree  How great would it be when you're weight issue is gone … where will you be, what will you have, how will you feel, what will you be able to do …
Calling Personal Trainers & Weight Loss Consultants: if you're reading this and you want to learn how to use the Weight Change Paradigm to help your clients you'll want to study with us up to Master NLP Practitioner level. At Masters level, we teach delegates all about the Weight Change Paradigm, how to use it and most importantly at Masters level delegates have the necessary skills, knowledge and experience of NLP to get their clients the results.