Quality NLP Courses in London
Our next Certified NLP Practitioner and NLP Coach courses run in London are:
Do you want to sort out your mindset or accelerate your path to being an amazing coach so you can help others?
Would you like some Personal Development?
Are you a Coach or Therapist wanting more tools and techniques to be able to help others?
Been curious about NLP for some time?
Maybe you're looking to step out into the world of Coaching and want some tools and techniques to enable you to help your future clients get great results?
Are you an HR, Training or other Leadership professional looking to undertake some CPD?
Do you want to get out of your own way – enabling you to reach your goals?
Maybe you already have some NLP skills and are keen to learn some additional techniques?
"What am amazing experience, you'll love it! Cann't recommend it enough, get yourself booked now, you'll never look back …" – NLP Practitioner delegate
Not sure what NLP (Neuro Linguistic Programming) is … think of it as an instruction manual for the mind. We look at HOW people do what they do and if it's not working we change it. We use it to set goals that work. If your thinking, emotions or patterns of behaviour are stopping you or getting in between you and where you want to be, then let's change it!
NLP Practitioner Course in London …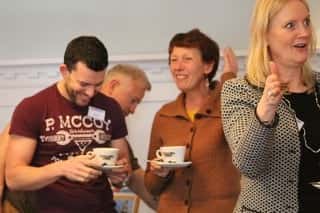 The 7 day Certified NLP Practitioner course is described by many of our delegates as truly transformational, some say life changing! An amazing personal & professional development experience equipping people with skills and techniques to help others and which they can use themselves to help them achieve their goals and get out of their own way! If you're fed up with settling for how things are, or want a springboard to bounce forward from, join us!
Our NLP Practitioner course is very practical and delivered in a down to earth way, with exquisite detail and offers lots of practical opportunity. This means you'll build lots of confidence using what we teach. If you want to coach and help others, you'll love the NLP Practitioner course because it equips you with skills to be able to help others FAST!
Check out the course details here.
Why train with Unleash Your Potential?
Our high standards, customer service & quality of our courses
The wide range of courses, locations and dates we offer
We don't just offer NLP, we offer Hypnosis, Time Line Therapy™ and NLP Coaching too!
Laura Evans, our Lead Trainer is an experienced NLP Trainer
We're accredited by the ABNLP (the largest NLP governing body in the world)
We support our students during pre-course study and after courses
We train in small groups (max. 14 delegates)
Our courses are inspirational, full of value and we have fun!
Outstanding Customer Service right from the start …
Many of our delegates comment on the exceptional customer service that we provide to our delegates. Lyn is our Operations Manager and is always available to supports delegates from enquiry to booking and then helps them effectively prepare for the courses to ensure they get the most from them (she knows all courses inside out and studied NLP too!). Lyn is passionate about happy customers and she cares about our delegates too!
NLP Courses in London – accredited by the ABNLP …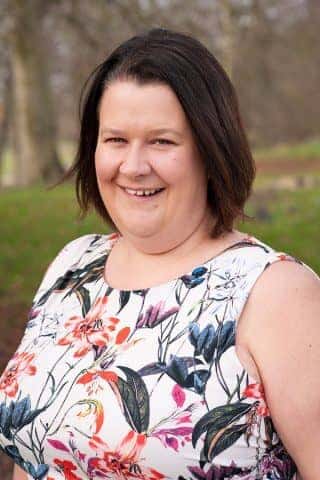 Laura Evans, our Lead Trainer is accredited by the ABNLP (American Board of NLP) and ensure that our courses meet and exceed the standards required by the largest NLP governing body in the world. We're one of the few Training companies in the UK to be recommended by Tad James (one of the Pioneers of NLP and creator of Time Line Therapy™) and we're licensed  to train delegates in two techniques he created himself – Parts Integration and Time Line Therapy™ at Practitioner and Master Practitioner level.
Time Line Therapy™ is not licensed to any other Governing Board or their associated Training Schools (such as the SNLP, ANLP, Guild of NLP, INLPTA, etc) and so if you train under another board you will miss out on this amazing advanced NLP technique.
"An inspirational and knowledgeable Trainer – thank you Laura"
NLP Courses in Ealing – easily accessible via Tube or Car …
Our London training venue is the Fox & Goose in Ealing (W5 1DP). Ideally situated at the end of the M4 with car parking on-site or within a 10 minute walk of Hanger Lane Tube Station. They have bar menu available at lunchtime where you are welcome to order food or you can bring your own food if you'd prefer.
Contact us with any questions and to book your NLP Course …
You can contact us either via email info@unleashyourpotential.org.uk, by phone 02920 023311 or via the contact us form on our webpage. We very much look forward to hearing from you!