NLP Training Courses
NLP Training courses & workshops are considered by many to be one of the greatest form of personal development. Learning the NLP mindset and skills at Practitioner level and above also means you will be able to help others make positive transformational change too – it's so rewarding to see, hear and support others achieve fantastic results!
We are proud to be an ABNLP Institute of Neuro-Linguistic Programming. We are able to offer:
We are passionate about helping our delegates get a return on their investment, set up their coaching business or enhance their existing coaching/training businesses. We therefore are one of the few NLP Training Company's who offer business courses to support their delegates do just that:
Perhaps you're just curious? Perhaps you want to know more? … attending our NLP Business Diploma is a great way to dip your toe into the water. Successfully completing the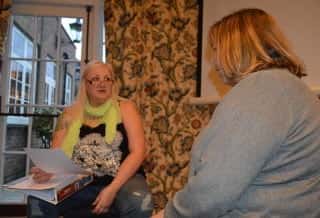 NLP Practitioner will means you are certified to work with others using NLP. Our courses are fun and informative – amazing for personal development or developing skills related to the workplace. The Practitioner and Master Practitioner courses will equip you with the knowledge, skills and practice to be able to help others either personally or professionally – on our courses you'll have so many light bulb moments, your challenge will be what to put into practice first!
Why choose Unleash Your Potential for NLP Courses?
Whilst there are many options locally and nationally for NLP Training Courses, we are unique. We focus on quality, and our passion is to support you become the best you can be. Here at Unleash Your Potential all our trainers are certified by the ABNLP (American Board of NLP, the largest NLP board in the world) and this means that you can be sure you are being trained by people that have an in-depth knowledge all of whom have done in excess of 550 hours of NLP training themselves.  Our Lead Trainer who has over 15 years experience, personally delivers on all our courses and workshops to ensure you get the highest quality training courses. We believe that Practice time is essential in helping you build your confidence and embed what we are teaching. With this in mind we provide you with the flexibility on our certified courses to undertake the theory at a time and pace that suits you prior to the course, freeing up at much face to face course time for application and practice (e.g. on our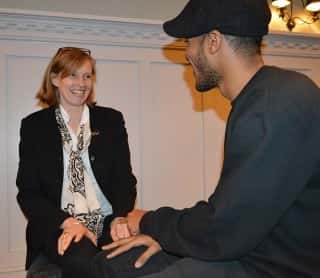 NLP Practitioner courses you will receive an NLP Audio programme that you can listen to at a time that works for you). We stretch and challenge you during our certified courses to ensure that you extract maximum value, and you can be assured that we will spend our time focusing on NLP techniques that are tried and tested which means you leave with increased confidence and are able to put techniques into practice straight way! You have unlimited access to the trainers during the course – we often dine with our students in the evenings, which gives you a great opportunity to ask any questions or get find out more about NLP.
All our NLP courses are delivered by ABNLP certified NLP Trainers
We are respected in the industry for our training standards & delivery, our depth of knowledge, our personal approach, and quality of training
We train our NLP courses in small group sizes to create a great learning environment
All our NLP certified training courses are accredited by the worlds largest NLP board, the American Board on NLP (ABNLP) and we adhere to its syllabus and code of ethics
Unleash Your Potential is a registered ABNLP International NLP Training Institute, which means we can deliver NLP training worldwide. As a benefit of completing your training with us and becoming a graduate of one of our certified NLP courses, students can choose to register as members of the ABNLP which means you can become a recognised NLP professional worldwide.
Where do we carry out our training?
We run our Public NLP Training Courses in Cardiff – South Wales and Ealing – London. We work hard to find great training venues that not only provide a great learning environment but are also located with a choice of accommodation either at the hotel or nearby.
How do I book?
Interested in having access to special course packages?  Want to unleash your potential or the potential of others?Fancy attending one of our Diploma courses to find out more? Perhaps you've already done your research and want to book straight onto our first certified course, the NLP Practitioner?
… give us a call on 02920 023311 or email us via info@unleashyourpotential.org.uk
"If you are looking for a solid grounding in NLP, with a focus on practical application, delivered in a fun down to earth and inspiring way I would recommend Unleash Your Potential. Their training is excellent quality, superb value and is delivered in a safe learning environment for students to explore and practice. Laura's vast business, coaching and personal development experience adds another dimension to her courses enabling students to easily apply their learning to the fields of personal development, coaching, therapy or business. Laura is one NLP Trainer to watch – she is one of the industry's rising stars! I give her and her business my highest recommendation."