Time Line Therapy ™ is a unique & unmatched collection of techniques that allow you to rid yourself of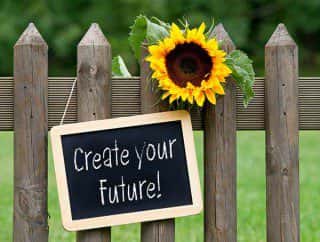 emotional baggage, take control of your life and method for creating powerful change in business, education and therapy. Time Line Therapy ™ has been used by thousands of people all around the world from psychiatrists & psychologists, to life and business coaches, as well as athletic coaches and other professionals too. It is sometimes known as Creating Your Future Techniques® – but we're talking about the same thing!
Why is it valuable to learn Time Line Therapy ™?
Is your life controlled or driven by negative emotions?
Do you ever overreact in a situation?
Do you ever feel swamped with negative emotions?
Do you miss out of life because of the way you feel?
Do you get anxious about the future?
Is your life full of inappropriate fear?
Do you believe things about yourself that limit you?
Do you not achieve your goals?
Is you life full of Sadness or Depression?
While many people study NLP and Time Line Therapy ™ techniques for their own personal growth and development, they are also valuable to professionals too.
What is Time Line Therapy?
Throughout history mankind has been aware of the passage of time. Aristotle was the first to mention the "stream of t
ime" in his book Physics IV. Williams James spoke of linear memory storage as early as 1890. The content was revived in the late 1970's with the advent of NLP. 1985 saw Tad James PhD apply a therapeutic process to this concept and the collection of techniques which produces long-lasting transformation very quickly was created – techniques that since 1986 have started to become the method of choice for many people to make fast, effective, long-term changes in behaviour.
Time Line Therapy can free you from your past and allow you to create your future
Our past experiences and the memories that go with them affect how we approach present day situations.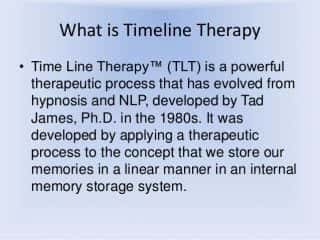 Inappropriate emotional reactions such as bursts of anger, periods of apathy, depression, sadness, anxiety, and chronic fear, are responsible for preventing people from achieving the quality of life they desire. You may not currently be aware that you've made decisions in the past that are currently limiting you – decisions such as "I'm not good enough," "I'll never be rich," or "I don't deserve a great marriage" etc. These limitations hold people back, they hamper people's ability to create and reach goals and outcomes. Created by Tad James PhD, Time Line Therapy ™ techniques enable you to eliminate many types of issues in your past you. Time Line Therapy ™ assists us to change things, allowing you to move forward toward our goals and desires!
Time Line Therapy™ is a process that assists us:
To let go of Negative Emotions from the past
To let go of Limiting Decisions (beliefs) from the past
Create our  future the way we want it
What is a 'Time Line'? – it's how you unconsciously store your memories or how you unconsciously know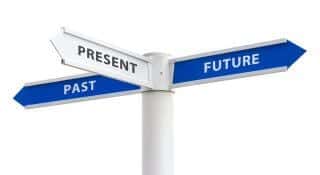 the different between a memory from the past and projection of the future. Behavioural change in an individual takes place at an unconscious level. People don't change consciously. Time Line Therapy ™ allows you to work at the unconscious level and release the effects of past negative experiences and change "inappropriate" programming in minutes rather than days, months or years.
With Time Line Therapy ™ we can free ourselves from undesired negative emotions that are unwarranted or inappropriate. By releasing the negatives emotions such as anger, sadness, fear and anxiety, hurt and guilt from the memories that harvest them you are able to react freely to future situations without the emotional baggage from the past.
Limiting Beliefs and Decisions prevent you from achieving your potential. These decisions and beliefs have come about as a result of past experiences but may have stayed with you until today and have limited you life in many ways. Time Line Therapy ™ techniques allow you to leave these decisions and beliefs in the past where the belong and to learn from your experiences and so enabling you to create useful and empowering alternatives.
Creating your Future becomes easy when we have resolved the unresolved  from the past. We have a specific way of creating future dreams and goals in a simple process that produces results. We use our imagination to create a compelling future that inspires us and brings the desired outcomes.
How does Time Line Therapy ™ work and how can you learn about it?
The process works at the unconscious level and is based on the principle that once you have learned from any event then you can release the emotions on the event.
The great thing about Time Line Therapy ™ is that it aims to deal with the very first event in the gestalt which is before conscious memory – so relax, you can't remember the event consciously! (a gestalt is like a string of pearls – every pearl representing a time you experienced a particular emotion). By learning from this very first event the string of pearls falls apart and you can release stored up negative emotions and limiting decisions. This is all done at the unconscious level.
The big selling point of Time Line Therapy ™ is that it is content free. So you do not have to spend hours with a therapist talking about uncomfortable events in your past. It's also nothing like 'Time Line' or 'Walking the Time Line' (taught in other schools of NLP) – people who have experienced these forms of Time Line work have told me of stories where they've had to 'walk' back through events from their childhoods (that they'd rather no re-live because they were very traumatic) so they can take a learning. Time Line Therapy ™ is a very comfortable process and when I do Time Line Therapy ™ with people we often have a chuckle to ourselves and enjoy the experience whilst we're doing the work 🙂
If you have attended one of our NLP Practitioner courses you will have been introduced to Time Line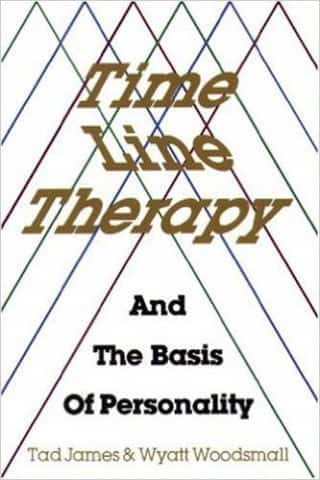 Therapy™ and will get the chance to experience it's power. You are not certified in Time Line Therapy ™ on the NLP Practitioner course because it is our view that that it takes 2 days to teach a qualified NLP Practitioner how to do Time Line Therapy ™ safely and effectively.
So we offer Time Line Therapy Practitioner Courses for those NLP Practitioners who have trained with us. These are held over 2 days and at the end of the course you will receive an attendance certificate saying that you have taken the Practitioner training in Time Line Therapy™. This will enable you to join the Time Line Therapy ™ Association (TLTA) who will certify you as a Practitioner of Time Line Therapy ™ on production of our certificate.
Your Lead Trainer with be Laura Evans – Certified Trainer of Time Line Therapy ™, Certified Trainer of NLP & Hypnosis and Certified Trainer of NLP Coaching.
When is the next Time Line Therapy Training Course?
Check out our course schedule page to see when the Time Line Therapy ™ Course is next running.
The Time Line Therapy Practitioner Training is part of the 4 day NLP Coach course. The Time Line Therapy Master Practitioner Training is part of the 14 day Masters Programme.
If you've got any questions or would like to talk to us about booking your place on one of our courses you can contact us here, call us on 02920 023311 or email: info@unleashyourpotential.org.uk