Emotional Intelligence is key …
"Emotional intelligence is being able to recognise a wide range of nuanced emotions, and recognising them, being able to regulate them and put them in perspective in a way that helps the individual move through life more easily". – Elisabeth Stitt, Author, Parent Educator and Coach
Emotional Intelligence is now seen as a "need to have" ingredient for Leaders and Professionals world wide   – 'hard'/technical skills alone are not enough. Emotional Intelligence will be one of the top job skills in 2020 according to the World Economic Forum. In a survey of 2,600 Hiring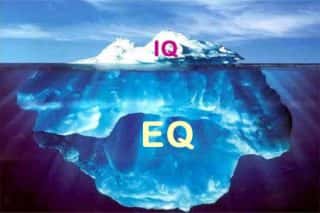 Managers and HR Professionals  71% of respondents said they valued Emotional Intelligence over IQ and 75% said they were more likely to promote an emotionally intelligent employee.  So, why has Emotional Intelligence had such as premium placed on it? – because it's key to success …
"without [emotional intelligence] a person can have the best training in the world, an incisive, analytical mind, and an endless supply of smart ideas, but he still won't make a great leader" – Daniel Goleman
Emotional Intelligence is very simple: some people are good with people, are self aware, able to manage their emotions and for others this is a challenge. There is much written about 'what' Emotional Intelligence is and 'why' it's important, but less about 'how' to develop it – this is where Neuro Linguistic Programming (NLP) comes in to offer us tools, techniques and a mindset that is easy to understand and use in becoming more emotionally intelligent.
"I believe that emotional intelligence and coaching are inseparable; that emotionally intelligent people tend to behave in a coaching way even if they have not attended a coaching course" – Sir John Whitmore, Founder, Performance Consultants International
How can we use NLP to build Emotional Intelligence?
"Emotional intelligence is a combination of five skill sets–some assessing how a person relates to him/herself (self-awareness, self-regulation, self-motivation), and others assessing how one relates to others (empathy, social skills)". – Laurie Richards, Accomplished International Speaker.
Below are some examples of how NLP can help us build Emotional Intelligence …
Becoming more self aware – understanding how your mind operates as well as how our mood and emotional state (as well as our thoughts) impact our behaviour and results.
Change your state/feelings in an instant! – NLP Anchoring allows you to recognise and move to a more resourceful mood/emotional state. We can also use our physiology to change our mood too!
Understanding the role of Self-Talk – we all have an inner critical or cheer leader – with NLP we can change the internal chatter of the 'inner critic' so that our self talk doesn't get in our way (for example by enabling us to remain emotionally aware of how we are acting and the impact we are having) – check our this blog as way of introduction.
Creating new strategies to help you manage yourself better – Emotionally Intelligent people are aware of their internal pressure thermometer, have good coping mechanisms for stress and handling what life throws at them.
Building Rapport is key to better communication and relationships at work – without rapport there is no communication. Being a great listener is a trait of someone who has high levels of Emotional Intelligence – listening and being able to build real connections with people. On our NLP Courses we teach you the 7 steps to building great rapport with anyone – even people you don't like! (check out the first step here)
Everyone has preferences – becoming aware of the different preferences people have is key – we use Meta Programmes to do this in NLP and then we can consider how we can tweak our communication or approach towards others in order to be be more effective.
What motivates us – our Values are what motivate us and influence our actions. An understanding of Values can be used to motivate ourselves and other more effectively.
Building Empathy – seeing things from another person's point of view provides new insight. Using the NLP technique Perceptual Positions (which we teach on our NLP Business Diploma course), helps people to start to build empathy with others.
NLP and Daniel Goleman's 5 Basic Competencies
Some of you may be aware of Daniel Goleman has become a leading figure in Emotional Intelligence and created the 5 basic competencies. For those of you who have had some NLP training, below I have mapped some of the NLP Practitioner and Master NLP Practitioner course content directly against his 5 basic competencies in order to show the linkage between the two:

Build your Emotional Intelligence with an NLP Course
Are you interested in how emotions affect work performance? Do you struggle to manage your emotions at times? Would you like to communicate more effectively with others? Do you want to build great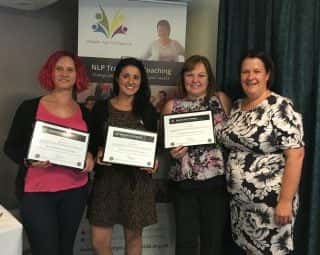 relationships and make the most of your potential? Do you want to be able to understand what motivates others? Do you want to be able to build empathy more easily? Would you like to understand how to resolve conflict more effectively? and a host more  …..
You have loads of choices in terms of courses …
NLP Business Diploma – a great 2 day introduction to NLP that gives you a number of the foundation skills that you can apply straight away in your business or career. No prior knowledge is required.
Certified NLP Practitioner Course – this is an amazing 7 day personal development course that not only helps you build self awareness and gives you the tools to help you build emotional intelligence, it also gives you the tools to be able to help others do the same too! No prior knowledge or experience is required because our comprehensive pre-course study covers all the basics so you can get the most from the course.
You can check out all our course locations & dates via our course schedule page.
You can contact us with any questions or to book via our contact us page, emailing us at  info@unleashyourpotential.org.uk or by calling us on 02920 023311