Quality NLP Courses in London
Unleash Your Potential is one of London's premier NLP Course Providers. We're proud to offer accredited NLP Training courses in London of the highest quality and standards.
We're delighted to be offering NLP Courses in London. Our focus is simple, high quality training that provides huge value which helps you to Unleash Your Potential in Business and Life!
Do you want to sort out your mindset or accelerate your path to being an amazing coach so you can help others?
Would you like some Personal Development?
Are you a Coach or Therapist wanting more tools and techniques to be able to help others?
Been curious about NLP for some time?
Maybe you're looking to step out into the world of Coaching and want some tools and techniques to enable you to help your future clients get great results?
Are you an HR, Training or other Leadership professional looking to undertake some CPD?
Do you want to get out of your own way – enabling you to reach your goals?
Maybe you already have some NLP skills and are keen to learn some additional techniques?
NLP Training Courses accredited by the ABNLP (American Board of NLP)
Quality London NLP Courses
– delivered in small groups enabling an enhanced learning experience
We deliver a range of top quality NLP courses in London easily accessible from major motorways and the tube. We ensure an exclusive & enhanced learning experience as a result of capping our courses at 14 delegates which means you get more contact time & ability to ask questions of our Lead Trainer, Laura Evans and the Coaches who support you on the course.
We focus on providing huge value to our delegates, with courses packed to the rafters with content, delivered in a way that is easy to understand and apply immediately. As an accredited American Board of NLP (ABNLP) training school we offer certified training in Neuro Linguistic Programming (NLP), Hypnosis, Time Line Therapy™ and NLP Coaching.
Time Line Therapy™ is an amazing set of advanced NLP techniques which enables people to get rid of negative emotions from the past that are hindering someone's success today. This enables them to undo and get of decisions that limit them and help them create their future! Only ABNLP accredited NLP schools are licensed to teach and train these techniques, so if you train under another board you will miss out – another reason to train with us! (boards such as: SNLP, ANLP, Guild of NP, INLPTA etc).
We offer our introductory level NLP Diploma, for anyone wanting to get a great introduction to NLP and some real skills that you can apply personally and in the workplace. We also offer Certified Practitioner and Master Practitioner courses in NLP, Hypnosis, Time Line Therapy™ and NLP Coaching (leading to your being either a Certified NLP Coach or Certified NLP Master Coach). Our delegates then have access to complete NLP Trainers Training in either Las Vegas or Sydney – the choice is yours!
We are the only provider in London to offer support to those who want to set up a successful NLP based business through our 'Unleash Your Business Potential' series of courses – Setting up & Running a Successful NLP Business & Sales Made Easy with NLP.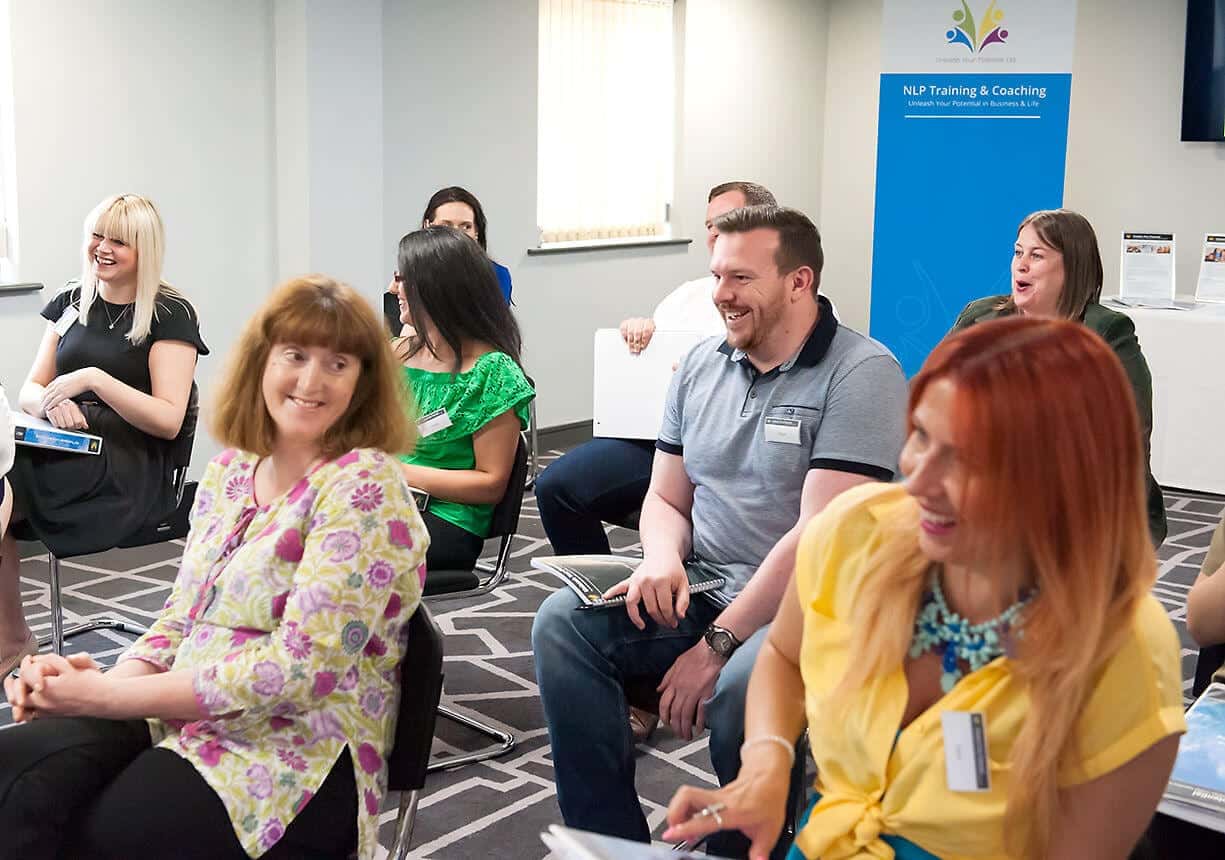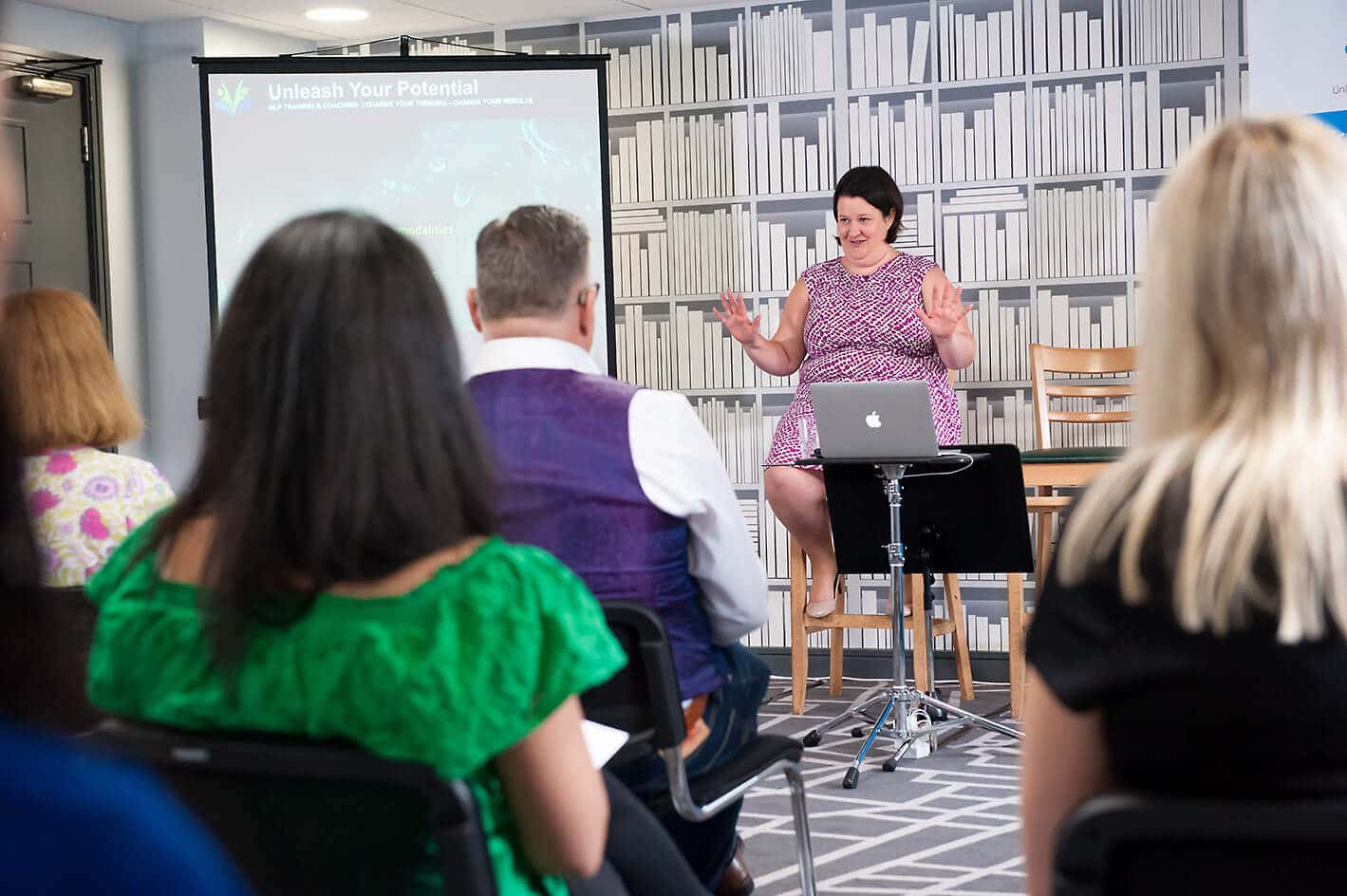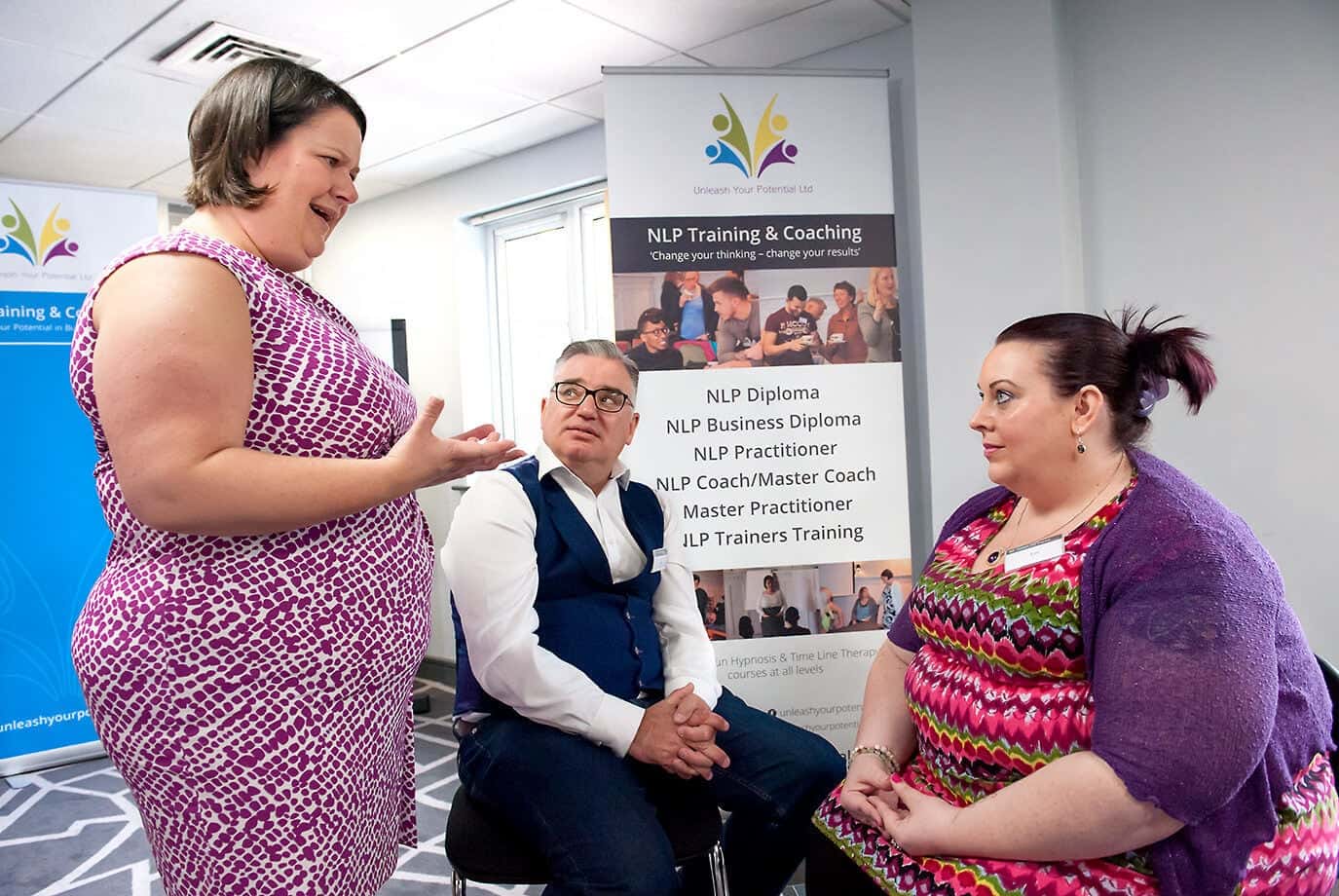 Why train with Unleash Your Potential?
Our high standards & quality of our courses
The wide range of courses and dates we offer
We don't just offer NLP, we offer Hypnosis, Time Line Therapy™ and NLP Coaching courses too!
Laura Evans, our Lead Trainer is an experienced NLP Trainer
We're accredited by the internatioanlly recognised American Board of NLP (ABNLP)
We support our students before, during & after courses
We train in small groups (max. 14 delegates)
Our courses are inspirational, full of value and we have fun!
Laura is personally reccomended by Tad James, one of the pioneers of NLP & the creator of Time Line Therapy™
Outstanding Customer Service provided by Lyn (our Operations Manager) from the moment you book – she offers caring, friendly & knowledgeable support when you need it
Unleash Your Potential in Business & Life!
Our Lead Trainer, Laura Evans has been using NLP in Business and in her personal life since 2008. It was her ability to change her own results with the techniques she now teaches, that ignited the passion she now has to share this with others.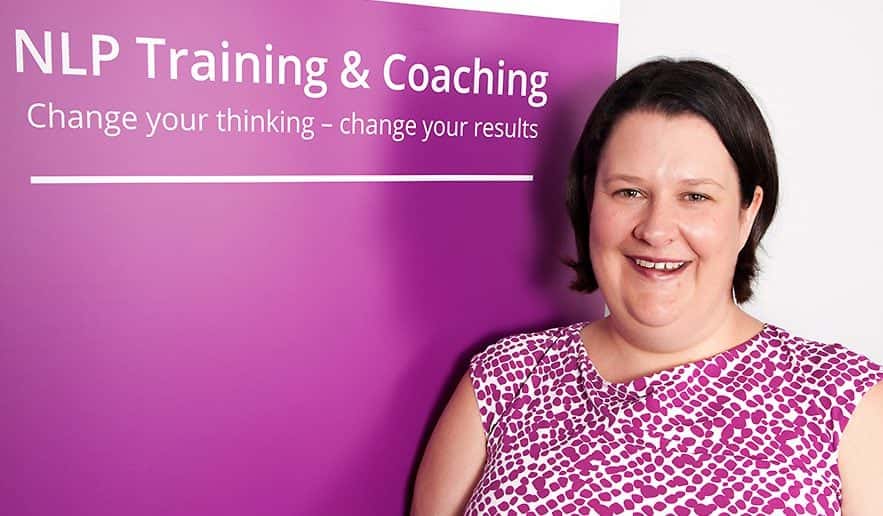 Ready to find out more about the NLP Training Courses we run in London?
If you'd like to find out more about our courses which run in London, check out the below links …
"What am amazing experience, you'll love it! Can't recommend it enough, get yourself booked now, you'll never look back …"